EXECUTIVE DIRECTOR HUMAN CAPITAL AND ADMINISTRATION
MARWAN OTHMAN
Marwan Othman has served as Executive Director – Human Capital and Administration at Imdaad since 2016.
A highly motivated Executive Director with more than 15 years of experience in human capital and information technology management, Mr. Othman is responsible for all aspects of recruitment, training, employee engagement, payroll, and related projects at Imdaad. His deep knowledge of human capital enables him to identify, develop and oversee the implementation of innovative policies and solutions, generating greater value and efficiency throughout the company's HR department.
In addition to setting goals and KPI's that help to achieve Imdaad's strategic objectives, Mr. Othman has been instrumental in the development of a robust performance evaluation system for employees. He also plays a key role in continuously updating training programs for leadership and employees to ensure continuous growth in the workforce's talent through Imdaad's Elham Program. His wealth of management experience in both the private and government sectors encompasses cross-departmental exposure in procurement, finance, and human resources.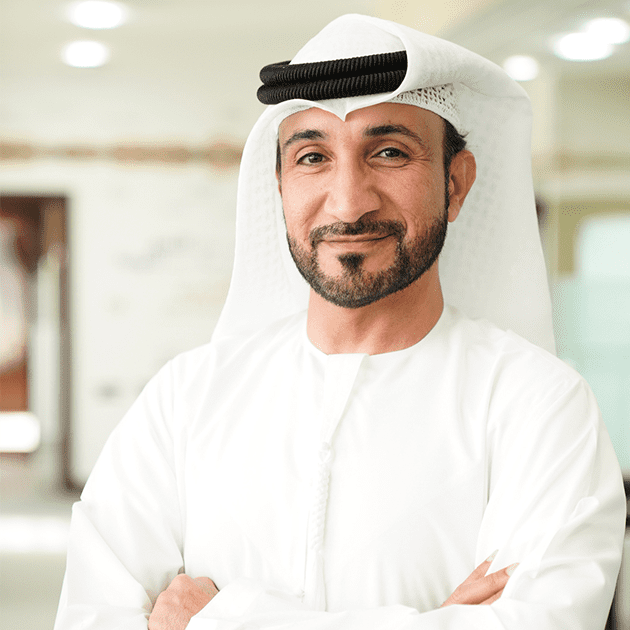 Mr. Othman joined Imdaad from RTA's Dubai Taxi Corporation in the UAE, where, as Human Resources Director, he oversaw the recruitment of more than 4,000 drivers. His efforts were central in securing the Dubai Government Excellence Program award for organizations that support innovation in 2013 and 2014. Mr. Othman's previous professional experience includes a five-year tenure with the Ministry of Labor and Social Affairs in Dubai, where he held the post of Head of Technical Support and Network, establishing network links for more than 20 offices across the UAE.
Mr. Othman holds an MBA in Business Administration from the Dubai-based American University in the Emirates, which he pursued following successful completion of his Bachelor's degree in Information Technology Management at the same institution.