Cooking Area and Hood Extinguishing Systems
Commercial kitchens have more flammable substances and potential fire sources when compared to other locations.
To detect and extinguish fires over cooking appliances or in the ductwork there are two types of fire extinguishing systems: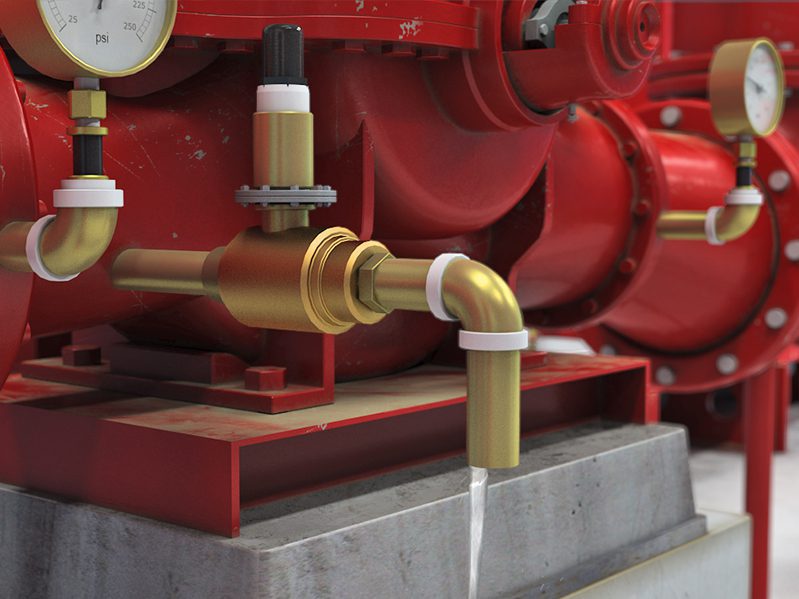 Pressurized Pipe System (Wet and Dry)
The wet pipe sprinkler system features a high-pressure pump unit delivers water at high pressure and distributes it through specifically designed water mist nozzles to extinguish the fire. The dry pipe sprinkler system contains compressed air within the pipes. When a fire sprinkler head opens, the compressed air is discharged, and water fills the pipes of the system.
Fusible Link System
Fusible links are temperature sensitive fire protection devices. They are designed to operate at certain temperature thresholds and break the attached cables to release water or fire suppression chemicals.
At Vision Safety we supply, install, and maintain cooking area and hood extinguishing systems for restaurants and commercial kitchens of all types and sizes.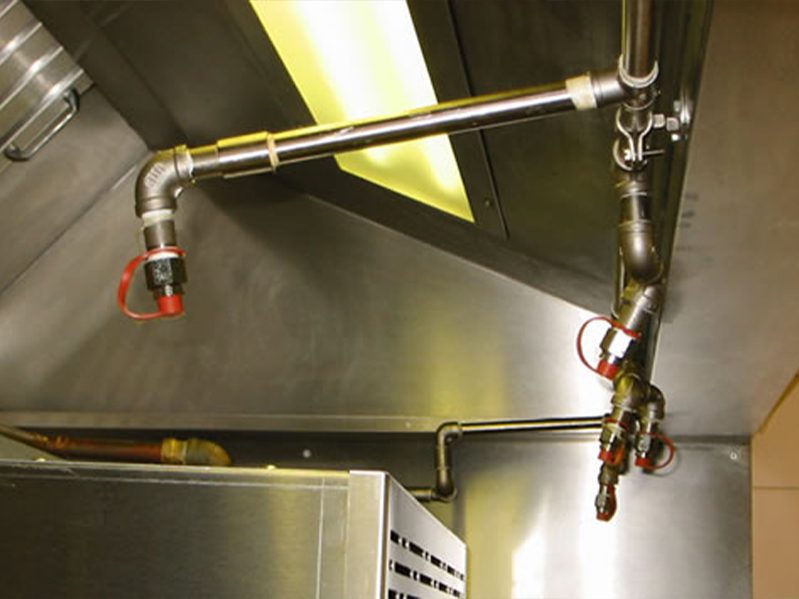 To learn more or request a quote please fill in the form below and
we will get back to you: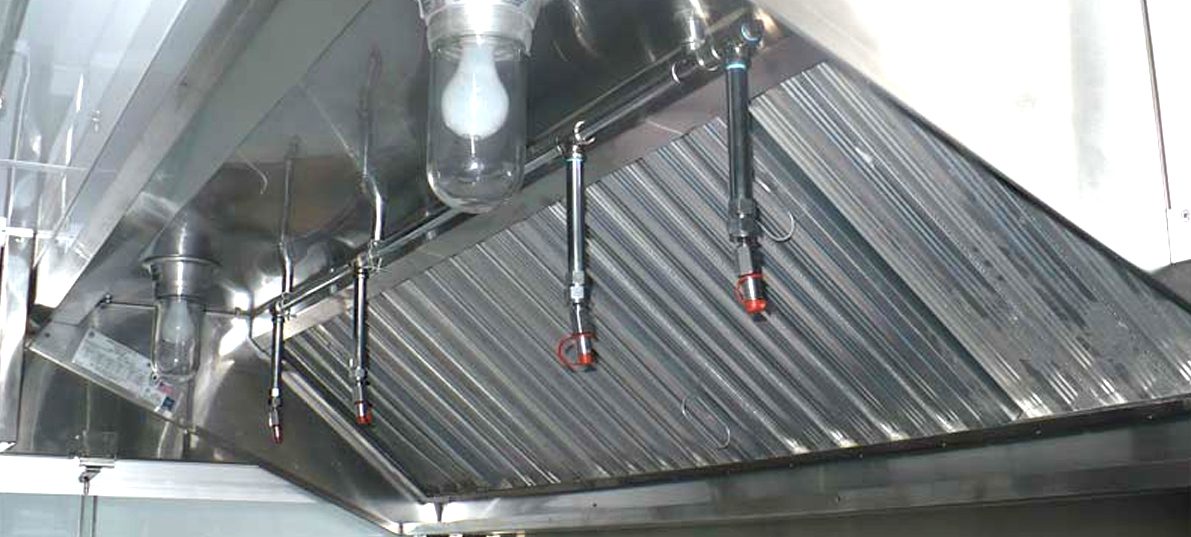 To learn more or request a quote please fill in the form below and
we will get back to you: